Oral Appliance Therapy
---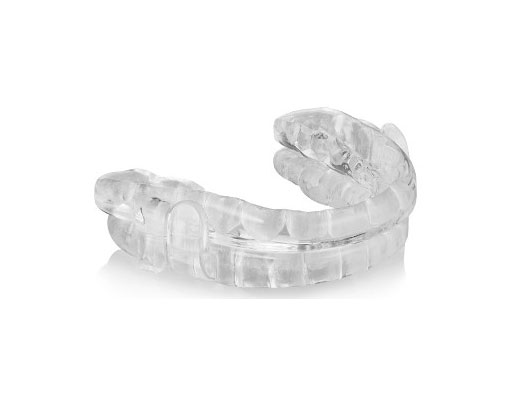 The field of sleep medicine has come a long way since its inception. As conditions like sleep apnea have become more common throughout the country, healthcare providers from a variety of fields are doing their best to address the issues that plague people's nighttime schedules.
It's also led to an increase in oral appliances that are available to the public, particularly for people who have mild to moderate sleeping disorders. At Dental Sleep Medicine of New Jersey, you'll find not only the best devices on the market but also the advice and services you need to see a real difference in your quality of rest.
What Are Oral Appliances?
The term oral appliances in Florham Park, NJ refers to corrective devices designed to treat any number of disorders. Oral appliances are reserved for lightweight products, as opposed to a bulkier solution like a CPAP machine. This type of therapy is not only more convenient, but it can also be the key to really getting results. The easier a product is to use, the more likely you are to use it on a regular basis.
While typically associated with obstructive sleep apnea (OSA), patients may request this therapy to help them reduce any airway obstructions during the night. (For instance, they may seek assistance if they have a partner who is kept awake by loud snoring at night.) Even more important than noiseless sleep, though, are the health benefits that you can find when you have the right dentist as your partner.
What Can I Expect from Oral Appliance Therapy?
An oral appliance will relocate your mouth and throat so your airway remains unblocked. Snoring and sleep apnea occur when the tissues in the back of your throat relax as you sleep. During the day, your body is alert enough to breathe normally, but at night, the obstruction can cause anything from a few snores in eight hours to life-threatening sudden death. (It should be noted that apnea is rarely life-threatening, but in severe enough cases, it can trigger a fatal reaction.) Oral appliances stop the vibrations and remove the blockage without interrupting your sleep.
The most commonly known oral appliances are retainers and mouthguards, though these are far from the only solutions. If you're looking for oral appliance therapy in Florham Park, NJ, the team at Dental Sleep Medicine of New Jersey can tell you more about which one will be right for your condition. They can also give you more information about how it can custom-fit to the exact shape of your jaw. While drugstore options may be tempting, it's usually more efficient (and more economical) to choose a device that's made for you and built to last.
The Benefits of Better Sleep in Florham Park, NJ
Sleep is the restoration process of the body in action, and it's by no means a luxury for anyone. Improved cognition, better mood regulation, and a tougher immune system are just the beginning of the benefits of better sleep. The problem is that people with sleep apnea don't always realize that the quality of their sleep is impacted. (If they sleep alone, they may not even know that they have an obstruction of any kind.) If you find yourself reaching for coffee several times a day or you're tired for seemingly no reason, it may be because your sleep apnea is keeping you from the deeper cycles that your body and mind need to remain at their best.
Oral appliances are often the first critical step for people who have sleep disorders. Throwing light on the problem is the only way to give yourself a chance to progress beyond it. Before it has the chance to progress, a dentist can recommend a device that fits the bill. The best part is that you may only need to wear it for a limited time before you see an improvement. At Dental Sleep Medicine of New Jersey, you'll find a team that's trained to pinpoint what you need and then monitor your progress from there.